Nearly a year has passed since the WHO classified Covid-19 as a pandemic on 11 March 2020 and the relocation of workers to the home office has begun worldwide. We're past a tough time, but the light is already visible at the end of the tunnel, and employers are slowly having to think about how they can safely move their employees back from the virtual offices to the physically shared office space. Given the fears about the disease and the different health standards, it is clear that this opening will be nothing technically simpler than closing.
Some organizations have already embarked on this work months ago. Goldman Sachs 'London office, for example, reopened in mid-summer, although British government policies very strongly recommended a home office for companies. Other organizations have taken a more cautious stance and rescheduled the planned date for office relocations.
The advent of coronavirus vaccines has made this year's reopenings a reality, but it will take half a quarter to three quarters before most workers can get the vaccine. However, the rules that companies have developed and put in place to make workplaces safe will still have to be followed by everyone.
Whether or not we wait until all workers are protected get it, or start a cautious move back to the office earlier, it's time to start planning now. But it is important to be aware that these jobs will never be the same again, and those who return there will have changed radically – they will bring new knowledge, experience and expectations that are different from the pre-epidemic period.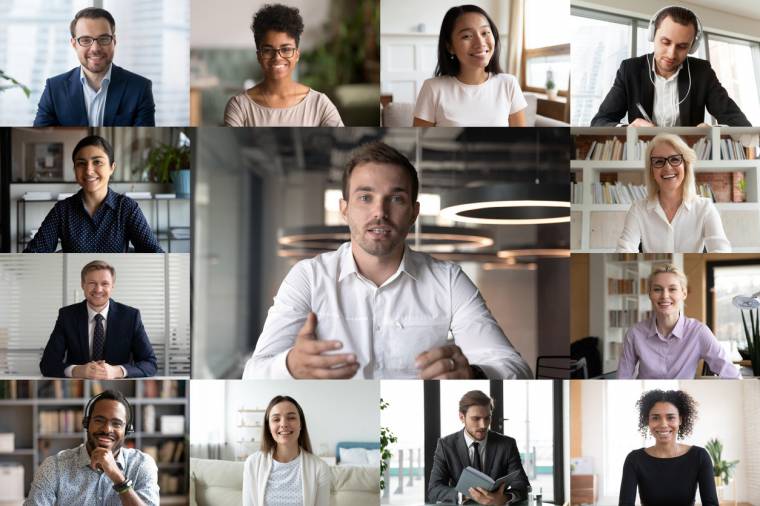 Technology helps
The basic difficulty of opening is that new jobs must meet the demands of social distance and health rules on common spaces. Some of the challenges are relatively easy to handle: small office rooms, for example, are not suitable for accommodating multiple workers in a healthy way – they need to be closed or opened together. In other cases, however, common sense is not enough, technological help will be needed to solve the problem.
President of Salesforce, Bret Taylor at one of the company's events he put it this way: managers need a completely new kind of tools to be able to take care of the safety and health of their employees and business partners. To that end, the software giant has developed the Work.com platform to help the lives of employees and managers returning to the office. Through the mobile tab, employees can enter their health data and managers can use the information to decide who can return safely to the office and who cannot.
Employees can also set when they want to stay in the office and app creates a schedule that optimizes office mass density by reconciling a wide range of needs and expectations. Organizations under the company also have access to a dashboard that collects data from a variety of sources and tracks local Covid-19 guidelines and employee health.
Integrated Solutions
Salesforce is not the only large company to put technical know-how at the service of office relocation. MEGA International has launched the HOPEX Trust app, which also helps organize office returns, PwC has developed the Check-In workplace planning and contact tracking app, and GlobalReach Technology has launched Crowd Insights, which integrates data from a variety of devices and wearable gadgets to help social
According to James McQuivey, Vice-President of Forrester, these types of devices play a key role in the safe operation of reopened offices, but can of course only be effective if they are used in a new way. associated with workplace rules. For example, many companies plan to reduce the number of desks and develop related policies. This is because if there are no clear workplace guidelines that define the sharing of common spaces and desks, employees will not be able to follow the distance rules with the utmost benevolence because they will simply find themselves an empty desk where they think they can work safely. At the same time, McQuivey points out that navigational tools should not be seen as a temporary solution: organizations need to incorporate them into their corporate culture and plan for them in the long term.
The Internet of Things in a new role
IoT solutions can also help a lot in the safe reopening of offices: in this respect, it is worth borrowing the experience of user sites that are at the forefront of the application of advanced technologies. Many factories, for example, already use smart cameras to monitor discs and displays: if the device detects an abnormality, it sends a signal to the worker who comes in and takes action.
Such cameras can also be used to monitor compliance with office distance rules. Tools can be taught to understand what distance between workers means and where the boundary lies that can be dangerous to cross. If the camera then detects such a border violation, it sounds like two workers have gotten too close to each other. You don't even have to identify the workers, it is enough to indicate that the distance rules have been violated.
Smart cameras can also check that workers or visitors entering the office building wear a mask and do not open them if they detect this. the door. The best thing about this solution is that it doesn't require any special redesign of your smart devices: the same camera that watched the dial of another machine a few months ago can monitor mask wear at your new workplace. Analysts all suggest that many of the companies facing practical problems with office reopenings will turn to IoT devices, and demand for smart cameras in particular will increase. Start-ups that have previously developed machine learning and decision support tools for industrial use and are now expanding their portfolio with solutions for hotels, offices, schools and other public spaces have already moved on to the expected needs.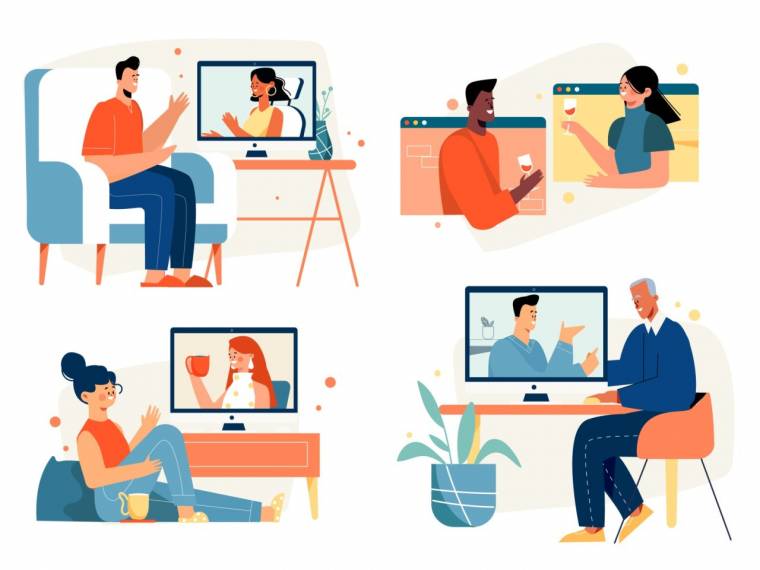 )
Hybrid model
There is another problem with which the companies planning to relocate workers need to be addressed, and this is nothing more than a phobia of return. A survey was conducted in Britain last summer, according to which 44 per cent of teleworkers are afraid of office work due to health risks, and 31 per cent are also afraid of commuting. And unfortunately, these concerns have not diminished: in a November survey of British workers, more than a third of those surveyed still reported fears of return.
These resentments will hopefully subside later, and may disappear completely over time, but they will certainly have to be reckoned with for a while. It is therefore not worth thinking about radical changes at the outset, let alone acting violently against workers: it is better for companies to choose a policy of cautious opening and gradually make new opportunities available to their employees.
As things stand now, the dominant solution for the near future could be a hybrid office model in which office and telecommuting are mixed, and it is largely up to the personal decision of employees whether to visit or prefer the home office. This mode of operation will be quite similar to the way we worked in 2020 – the only difference will be that in video conferencing, some colleagues will no longer be sitting at their desks at home but at work, in masks, keeping a safe distance from their co-workers.
In the long run, the culture of work from anywhere can become the new standard. This means working most of our time remotely, but if we need resources that are only available at our workplace, we will catch ourselves and travel for them.
This new paradigm for both managers and employees requires a complete change of approach, as it is necessary to bring (or surpass) previous productivity in radically new circumstances.
But this is another story…
Our article appeared in the issue of Computerworld magazine on February 10, 2021 (Volume 3 of the LII.)
Hardware, software, tests, curiosities and colorful news from the IT world by clicking here
The post Group return to the office appeared first on World Weekly News.